Fire Suppression Systems for Boats and Ships
Discover the benefits of aerosol fire protection for shipping
Fire Suppression Systems for
boats and ships
Our extinguishing systems are extremely suitable for various applications in shipping and for protecting various boats and ships against fire. Our products cover a wide range of solutions, from autonomous fire extinguishers to complete systems for every conceivable ship space. Our innovative aerosol extinguishing systems react quickly and effectively.
Whether protecting electrical systems, individual engines or complete engine rooms. Aerosol extinguishes quickly, effectively and without harm to people and machines. The extinguishers are certified according to IMO and tested by TUV Nord. Our extinguishing generators have been used in the marine industry for many years and offer reliable protection against class A, B, C and F fires. Since 2015, our extinguishers have been used, for example, in the racing boats of the F1H 2O series. In contrast to gas extinguishing systems, complex installation and maintenance work is no longer necessary. Retrofitting is also possible without any problems; our systems do not have to be taken into account when planning the ship. Our extremely compact extinguishers can also be accommodated in very narrow engine rooms and only need to be wired. No piping is required. The simplest system variant consists of 1 or more extinguishers with fire detection by means of thermal cables. This system works completely independently with an integrated power supply and temperature-sensitive release cables. Alternatively, powerless activation is possible with many of our extinguishing generators using an analog ignition cable. When it comes to fire detection, we rely on proven components for technical fire protection. Whether smoke or temperature detectors and / or manual activation, everything is possible.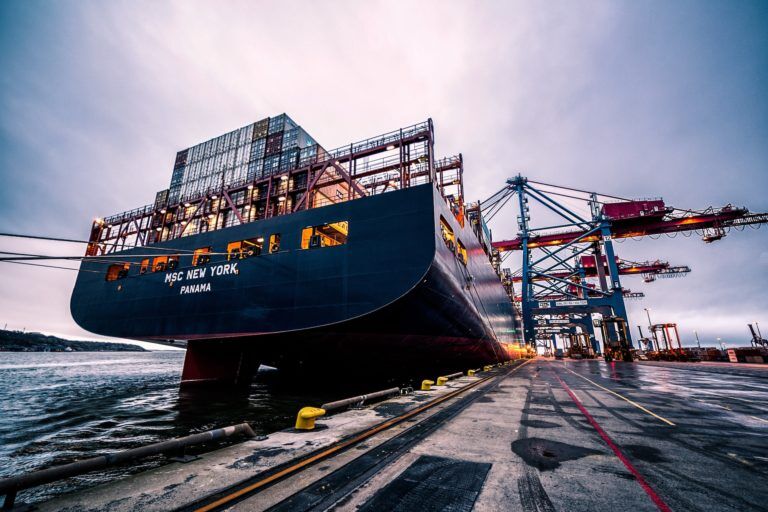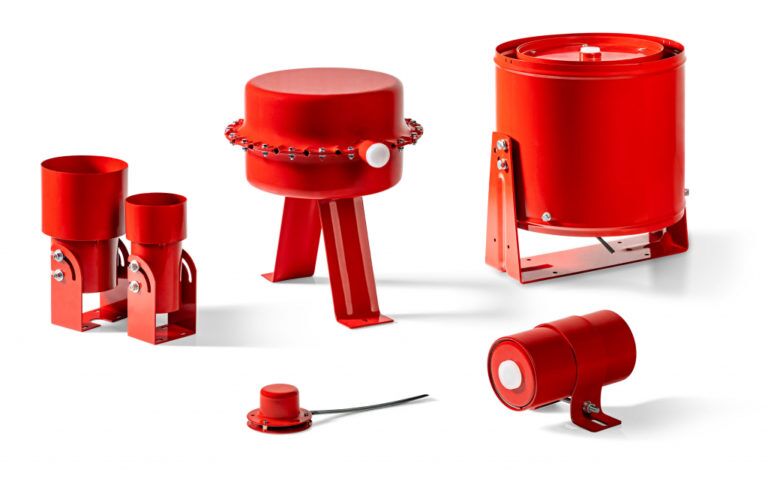 Our Fire Suppression Systems are suitable for following
boats and ships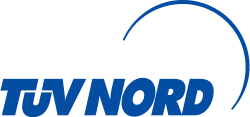 Our aerosol fire suppression systems and fire extinguishers for vehicles and marine are certified by TÜV NORD
Advantages of our
Aerosol fire suppression systems

for vessels
How does aerosol work as
extinguishing agent?
The fire is recognized by means of a fire detector, electrical ignition or fully autonomous analog ignition. Our Aerosol generator generates the aerosol and an endothermic reaction converts potassium hydrogen carbonate into potassium carbonate, chemically removing oxidizing substances from the combustion process and extinguishing the fire. At the same time, additional heat is extracted from the combustion process. This way the fire is extinguished in two ways and the chance of re-ignition is considerably reduced. During the extinguishing process, no oxygen is extracted and the residual potassium carbonate product is environmentally friendly and easy to clean up. More information about our extinguishing systems and extinguishing technology.
Are you interested in our aerosol fire suppression systems or fire extinguishers? Request more information or contact us.
Industries

& Applications